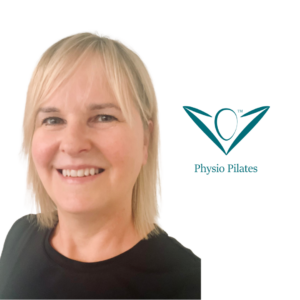 Julia Atherton
Chartered Physiotherapist and Pilates Instructor
Director | Physio Pilates Online
I qualified as a physiotherapist in 1983 after being inspired by watching a game of wheelchair basketball.
The physical aspect of my job – combined with being a mum, really took its toll on my body. I turned to Pilates and became so enamoured with its ability to help with my posture, pain relief, and awareness of how I actually felt, that I trained up as an instructor and opened a studio.
I've had the good fortune in my career to work with everyone from elite athletes to the often self- proclaimed 'exercise averse'. I build their confidence, I strengthen their bodies, and I take away their aches and pains.
I closed my studio in 2022 after 25 years there, I now run my classes online and love doing live events like the Foot and Ankle Show.
PhysioPilates – Pause, Focus and Connect
Bringing Body Awareness and Focus into a short exercise routine in sitting and standing with Julia.
This will will help you look after your body in and out of work and open up ideas for exercise and advice you give to your patients.