Meet the speakers
Bringing you the CPD clinicians love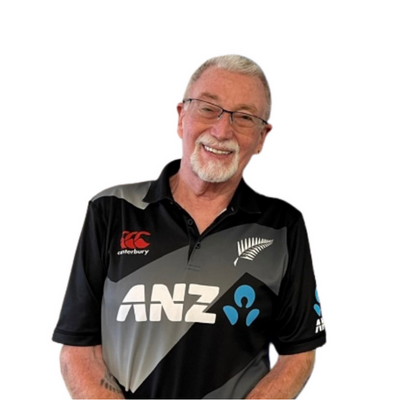 Bob Eckles
Medical Director- Foot Science International
About me
The Medical Director for Foot Science International. Dr Eckles has over 40 years of podiatry experience. He is a former Associate Dean of the New York College of Podiatric Medicine and former Residency Director of Foot and Ankle Reconstructive Surgery, Metropolitan Hospital in New York. Dr Eckles will join other experts in the field to bring this course to you.
Disordered Mechanics of the Diabetic Foot
Function of the intact and amputated Diabetic foot is objectively changed, creating gait disturbance, vulnerability to wounding, and high rates of wound recurrence. The incidence of wounding closely correlates to mortality, and may be a modifiable statistic dependent on the degree to which (and when) mechanical therapies are introduced to the diabetic population. This presentation offers data, as well as a roadmap for strategic intervention.
Lisa Perrie
Membership Mentor To Health Practice Owners
About me
Membership Mentor to private practice owners, Lisa is passionate about transforming lives by creating predictability and ease in otherwise unpredictable and stressful businesses.
With 14 years as a multi disciplinary, award winning practice owner, Lisa has first hand experience of the realities of the health and wellness industry and what it really takes to create your dream life within it.
It's Time To Transform With Practice Membership
In this presentation I will share why there has never been a better time to create your bespoke practice membership and the key steps you can take to create your own.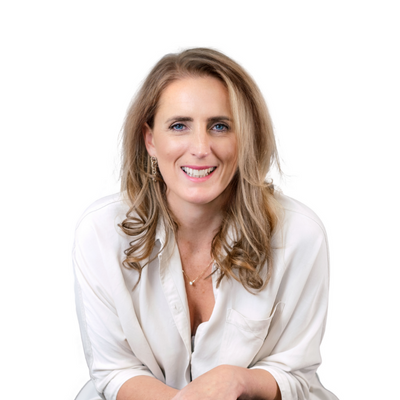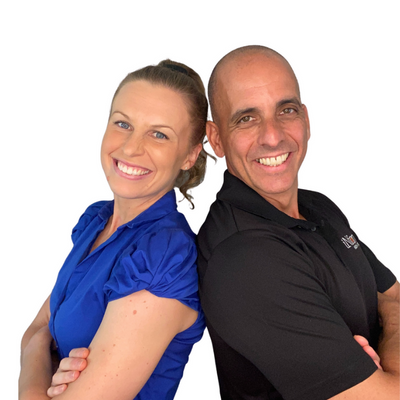 Estelle Humphris and Max Martin
Podiatrist and Exercise Physiologist
About us
Estelle is a Podiatrist who had a lack of confidence in gait analysis when she left uni. Her mentors struggled to help her with the advice she was seeking to learn how to break down the mechanics of why certain gait patterns may be occurring. She worked hard to improve her skills and understanding of gait mechanics and wanted to create a resource for others to help them fill in the gaps in knowledge that new grads often struggle with. She created The Gait Movement, an online learning platform providing her courses on gait analysis.
When she met her partner, Max Martin, a very experienced Exercise Physiologist of 20 years, he loved her concept and motives and jumped on board helping to create content. Together, they have adapted some of Max's movement analysis techniques to create a Framework to guide young clinicians to work through their gait analysis and biomechanical assessment in a methodical and efficient manner.
A Framework to Demystify Gait Analysis and Biomechanical Assessment
Max and Estelle give you a systematic approach to break things down and demystify the complexity of gait analysis and lead it into your biomechanical assessment, creating efficiency in your biomechanical appointments.
If you find gait analysis overwhelming and can't understand why certain gait patterns are occurring in your clients, this is the presentation for you! If you are a businesses owner or Senior clinician with younger clinicians on your team asking for help analysing gait and you are feeling perplexed how you are going to mentor them in such a broad topic, this is the presentation for you!
Chloe-May Bennett & Travis McKenna
Podiatrists & ASCA Level 1 Strength and Conditioning Coaches
About us
Travis McKenna and Chloe-May Bennett are New Zealand trained podiatrists based in Brisbane, Australia. They have recently opened their clinic, Functional Soles Podiatry, which has been set up to help people reclaim their natural foot function. Travis and Chloe-May use strength and conditioning principles to help people overcome lower limb injury, and improve running performance.
If it's not plantar fasciopathy, then what is it? The differentials you should be considering for plantar heel pain
When it comes to managing plantar heel pain, the majority of cases are plantar fasciopathy. But have you ever thought about what other conditions may be affecting this region of the foot? Chloe-May and Travis will take you through some of the differentials to consider when assessing your patients who present with plantar heel pain.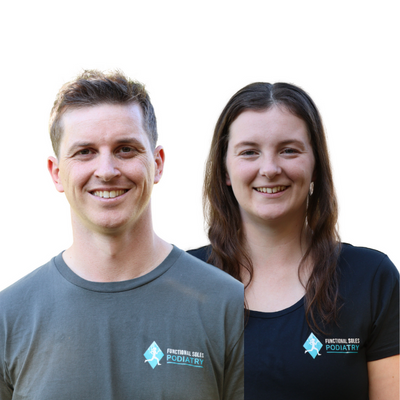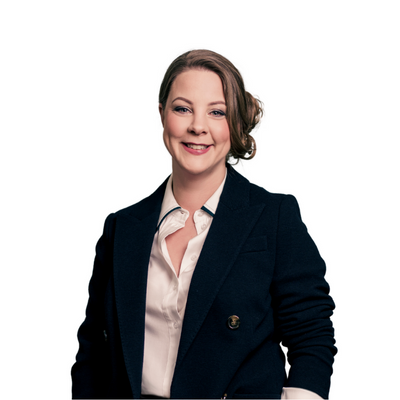 Maggie Trevillion
Founder – Callen Olive
About me
Over the last ten years, I have been at the forefront of my successful, multi-award-winning podiatry clinic, Walk This Way Podiatry. I must admit it has been a fulfilling and exciting journey.
I believe prevention is the most effective way to enjoy optimum leg and foot health, and having a positive attitude of self-love for our body is paramount to achieving it. This is my philosophy, and I am determined to champion it. So I'm now embarking on a new exciting venture with my new brand, Callen Olive.
Callen Olive brings to the market a new concept of highly effective yet luxurious skincare products for legs and feet. Combining medical podiatry expertise with extensive scientific research and the finest naturally-derived ingredients to target specific leg and foot issues and create formulations that heal, prevent and simply blow your mind away. I believe this is the future of foot care and what the Callen Olive foot care range aims to achieve. It is my intention to position Callen Olive as a market leader in podiatry skincare, making it available to podiatry, beauty and wellbeing clinics, as well as premium cosmetic retailers internationally.
Are we doing enough to treat foot shame?
Foot shame – where do we begin? It is poorly documented / understood, medical research is non-existent and yet we continue to treat this extremely common emotion day in day out.
It adversely drives and changes patients' behaviour; whereby, they naturally demand, want, and need more from us clinically; in order to meet their expectations and overcome the foot shame / change in their behaviour.
Maggie explores do we need to do more professionally; and questions the demands and evolution of aesthetic / cosmetic podiatry.
David Karamanis
Podiatrist
About me
Hi, my name is David Karamanis and I'm an Australian who has a passion for adventure and people. I work as a volunteer podiatrist throughout my journey.
I'm currently living out my vision and traveling throughout South America. My vision is to serve different communities utilising my skills as a podiatrist. My faith journey in Jesus Christ is my motivation to help people and learn more about myself through my vision.
One of my favourite quotes is "lead with your life and not with your words" by Dr Myles Munroe. I value experiences above most and this journey has made me a rich man.
The Traveling Pod – lead with your life
To lead with your life and not with your words, is a lifestyle that I am continuing to choose as I follow my vision.
My vision is to provide podiatry services to communities that cannot easily access it including disability centres, orphanages and jails.
My vision has led me to different communities within the jungle, and exposing me to a different way of living. I've been in Bolivia, Peru, Ecuador and now Columbia.
My original plan was very different; I'm the guy who initially flew across the world for a girl and she said no. A broken heart became my catalyst to discover what is now my vision.
I will continue to serve my skills throughout South America and then one day the world.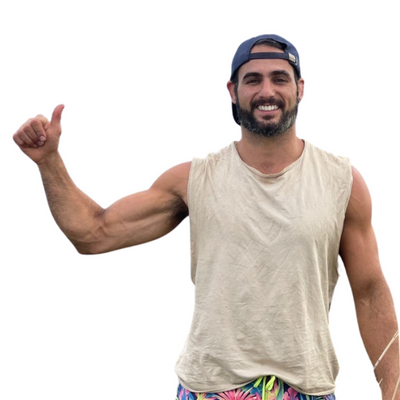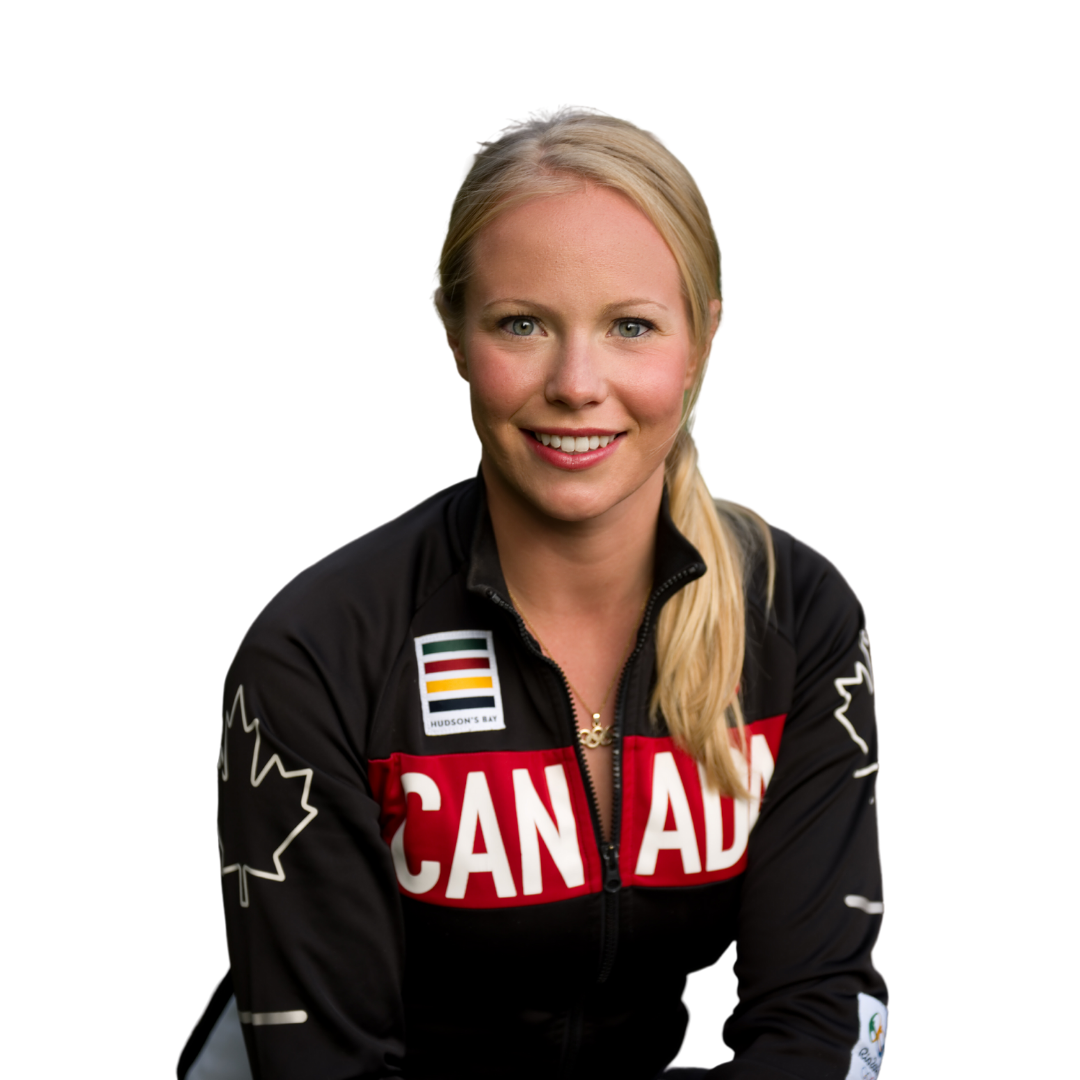 Jacqueline Simoneau
D.P.M.(c), 2X Olympian
About me
Jacqueline Simoneau is a 2X Olympian (Rio 2016 & Tokyo 2021) and a multi–World Series Medalist. She is also a driven and dedicated podiatric medicine doctoral candidate at the University of Quebec in Three Rivers (UQTR, Canada).
With her passion for medicine and her expertise in sport, Jacqueline is collaborating closely with the International Olympic Committee (IOC) to develop a groundbreaking project aimed at addressing the UN Sustainable Development Goals.
An Olympians' Perspective to Podiatric Medicine
Jacqueline Simoneau is a world-class athlete, 2X Olympian (Rio 2016 & Tokyo 2021) and multi-World Series Medalist, renowned for her outstanding achievements in sport. She is also a driven and dedicated podiatric medicine doctoral candidate at the University of Quebec in Three Rivers (UQTR, Canada), where she is continuously growing a wealth of knowledge and experience in the field.
With her passion for medicine and her expertise in sport, Jacqueline is collaborating closely with the International Olympic Committee (IOC) to develop a groundbreaking project aimed at addressing the UN Sustainable Development Goals.
As a speaker at the Foot and Ankle conference, Jacqueline will share her unique insights and expertise, inspiring and motivating attendees with her incredible story of athletic success and the connection to medical excellence.
Catherine Fletcher-Liddell
Podiatrist / Business Owner
About me
Catherine lives in Basingstoke, Hampshire with her wife Gem and their German Shepherd Maui. She enjoys long walks in forests and is a somewhat unwilling slave to the Joe Wicks home workouts. This year Catherine is suffering a bit of a midlife crisis and in January walked her 1st marathon length distance and is currently learning to ice skate, and just passed her Grade 3.
Catherine also volunteers for a sci-if convention company helping to run 8-10 events a year, hence the often used hashtag #geekpod as she is a massive Trekkie.
My podiatry journey – From bingo to the NHS and beyond
The ups and downs of my podiatry journey. From before graduating, through COVID and the lessons learned.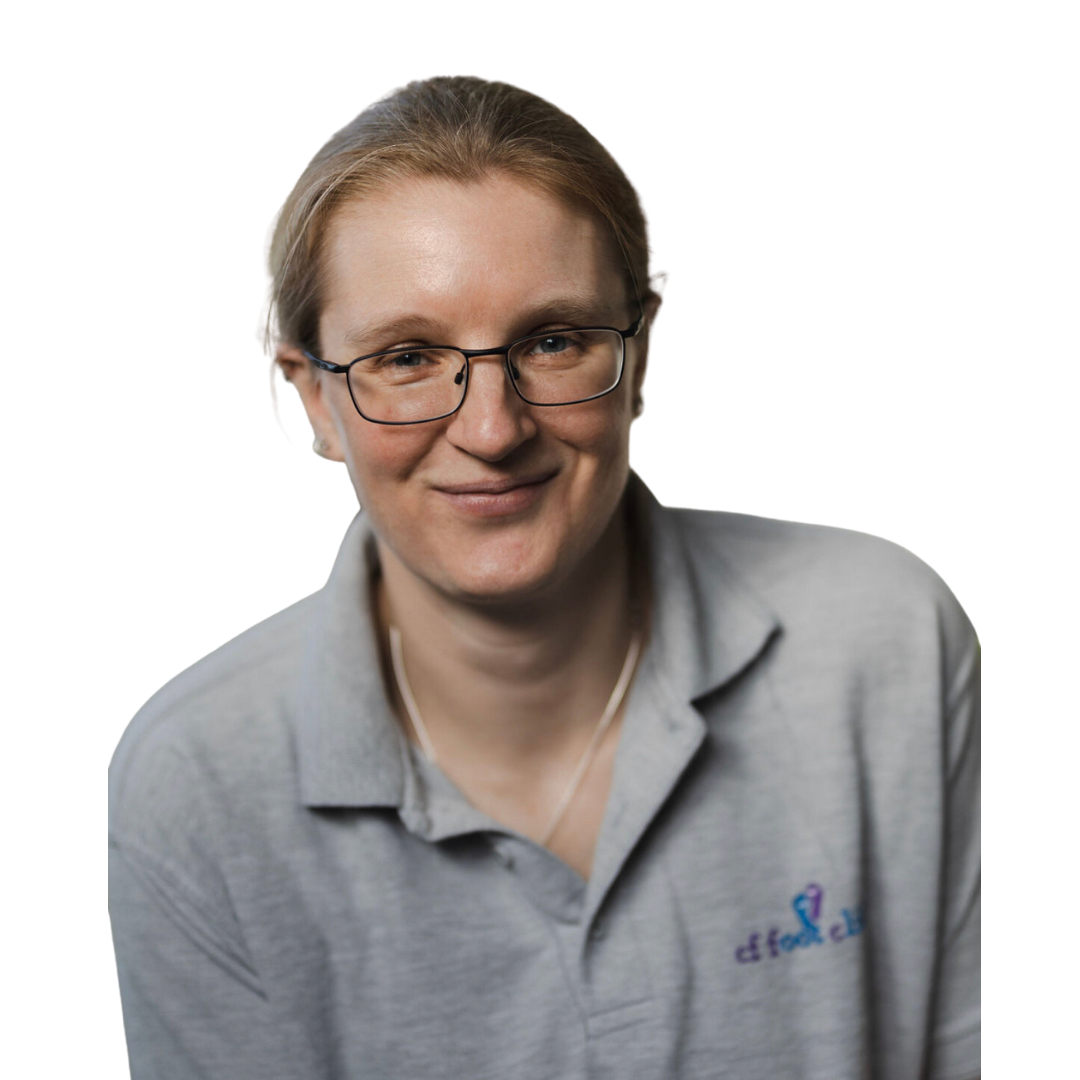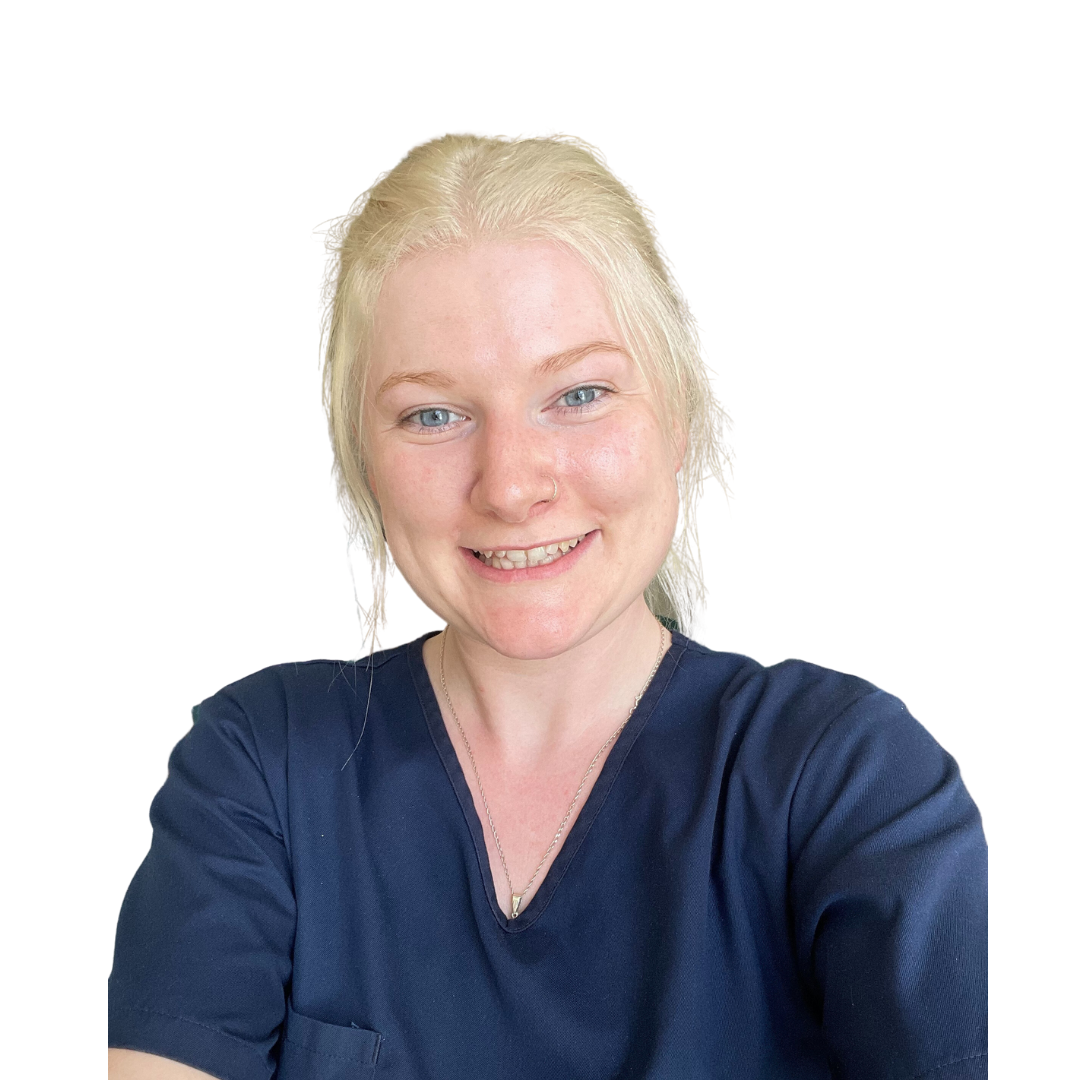 Jayne Timony
Specialist Podiatrist
About me
Jayne is a podiatrist and registered nurse. Originally from Ireland, Jayne worked as a nurse here for some time, before moving to the UK to study a masters in podiatry – a career path which had been a dream of hers for years!
Jayne has worked in both private and NHS as a podiatrist in Sussex, UK. NHS work was predominantly paediatric based where she worked through her competencies and became a paediatric specialist. Private work consisted of general care, biomechanics and msk for adults & children, nail surgery and diabetic foot checks.
While Jayne loved both her private work and NHS work, travel is her other passion. Jayne is currently travelling the world before making her way to Australia to embark on her new pod life there!
The Juvenile Flexible Flat foot type – to treat or not to treat?
The flexible or pes planus foot type gets a lot of attention in the paediatric world, however, we seem to lack a clear consensus on an effective management pathway. Join me to discuss a short synopsis of when we treat this foot type, when we don't and what we find to be the most effective management pathway for a very common issue in our clinic.
We will cover assessment, symptomatic & asymptomatic, red flags and current management.
Tabitha
Marketing Manager at Private Practice Software
About me
Tabitha is the marketing manager at Rushcliff and has worked with Private Practice Software (PPS) for 10 years.
Tabitha joined PPS as a support team member and has extensive experience in providing technical support and delivering training to clinics of all shapes and sizes. Her approach to workshop delivery is driven by a desire to empower clients, supported by a passion for research and content creation that is easily digestible and full of usable knowledge.
How to reduce DNAs with one simple tool
From solo practitioners to large organisations, every practice has to deal with no-shows and cancellations. In this workshop, we'll look at how to manage and reduce your DNAs including understanding why people might not turn up, how you can manage this and how to implement tools that will help you to monitor and effectively reduce your DNA rate.
This workshop also includes an in-depth look at how to perfectly curate the content of your communications to resonate with your clients.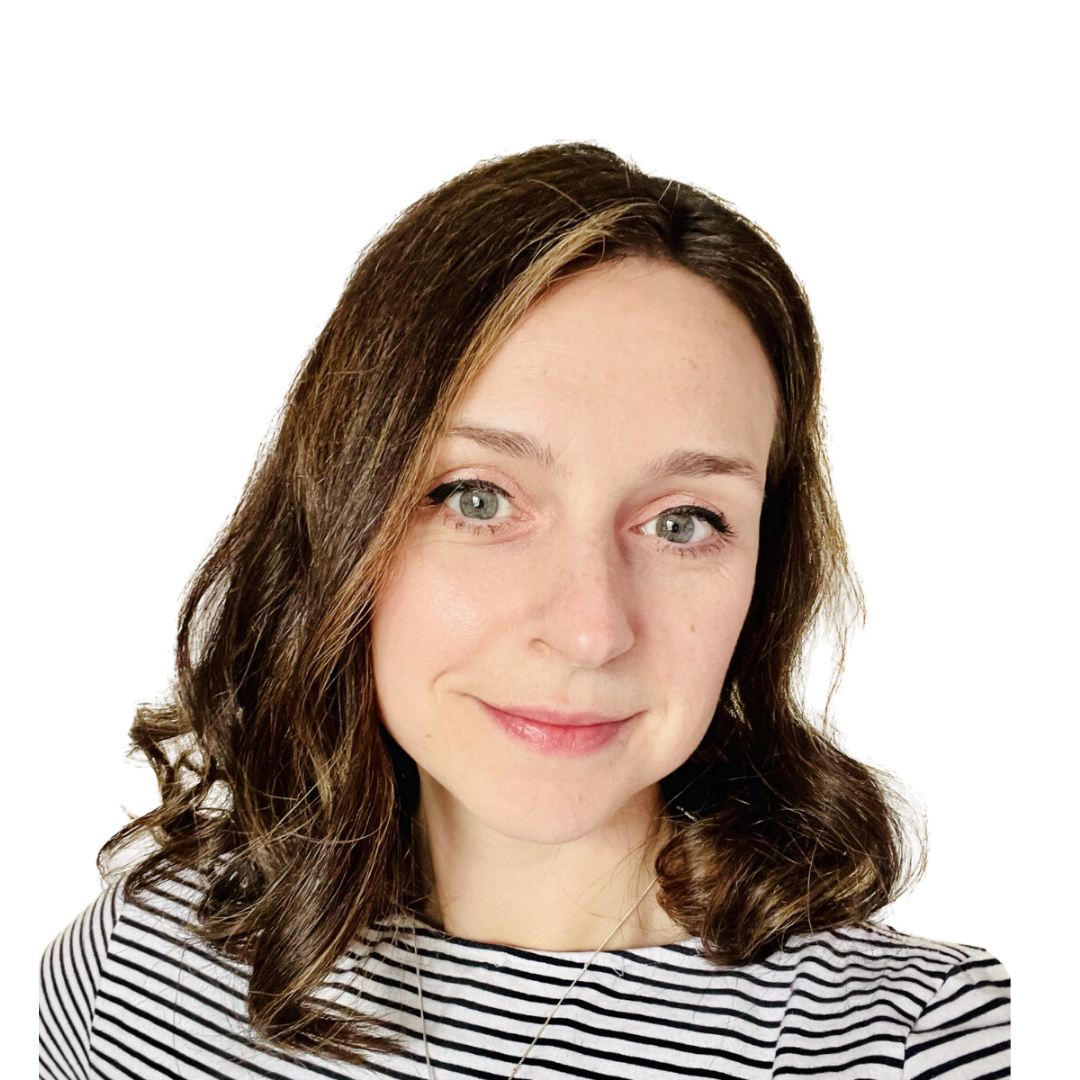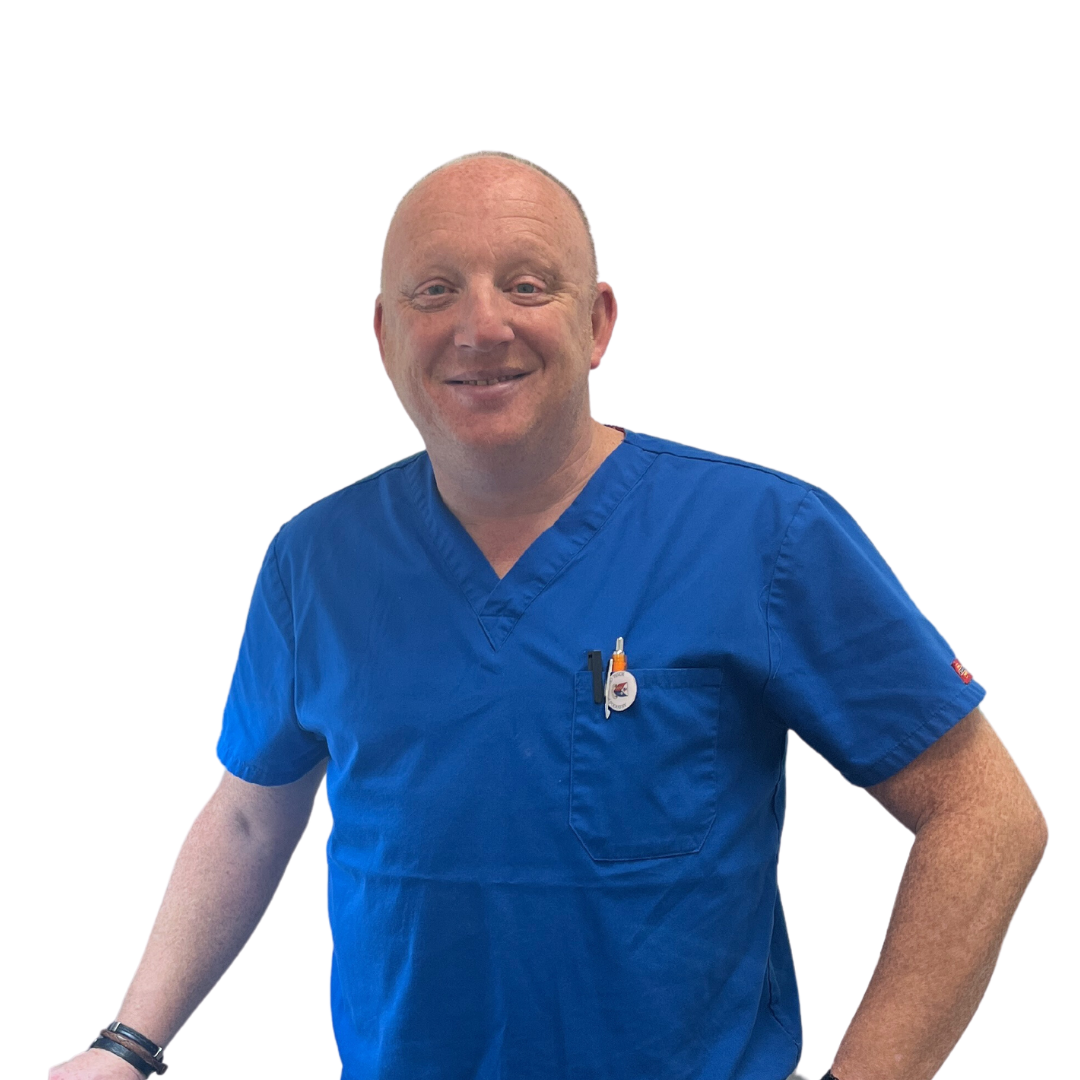 Sean Savage
Specialist in Podiatric Sports Medicine
About me
Specialist in Podiatric Sports Medicine
Lecturer
Educator
Diagnostic Ultrasound Case Accreditation
Private practice, Sportyfeetni
SAG Podiatric Sports Medicine
Vice Dean Royal College of Podiatry Faculty of Medicine
Involved in GAEL CPD
The Xx Factor in Podiatry
Discussion with 7 Inspirational Ladies from all disciplines of Podiatric Medicine. The recording centred around their career pathways, inspirational and leadership qualities, what motivates them in their careers and finally visions for Podiatry in the future.
Dr Emma Cowley PhD
Emily Haworth
Dr Jill Halstead PhD
Suzie Speirs
Claire Freeman
Zoe Wilson
Dr Bharti Rajput MBE PhD
Dr. Jen Perez
Co-Founder of Gait Happens
About me
Dr. Jen Perez is co-founder and vice president of Gait Happens and co-owner of Kinetic Chiropractic in Lafayette, CO.
As both an educator and a clinician, her mission to empower as many people as possible to take charge of their lower body health so they can get back to doing what they love.
Dr. Perez holds a BS in Kinesiology-Sports Medicine and a Doctor of Chiropractic Degree. She's taught courses to healthcare practitioners both nationally and internationally and she works with clients virtually across the globe.
Everybody Walks: Mastering Gait Efficiency for Improved Patient Outcomes
It's time to step beyond chasing symptoms. By understanding efficient gait biomechanics we can better understand aberrant patterns that lead to aberrant loads resulting in recurring injuries in our patients.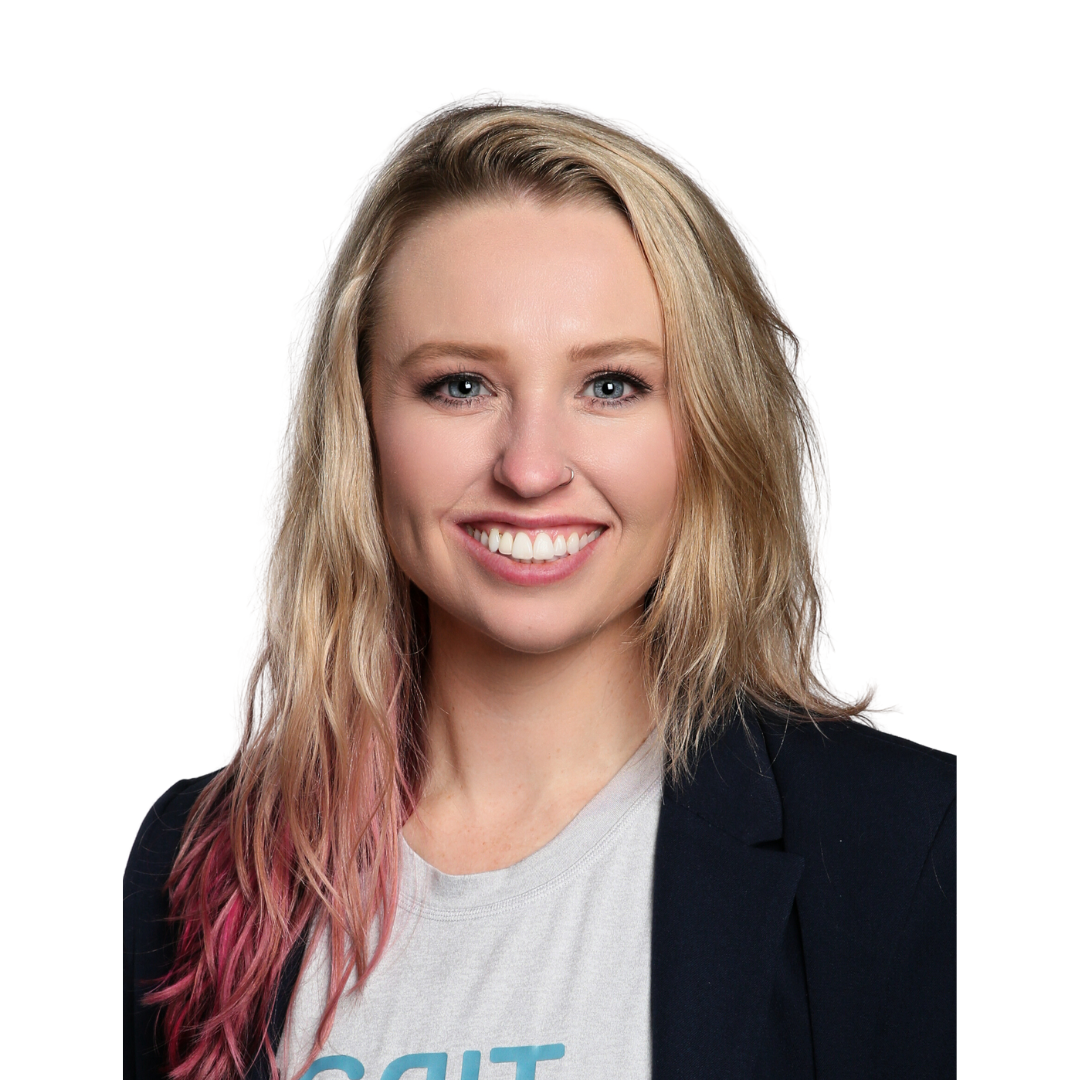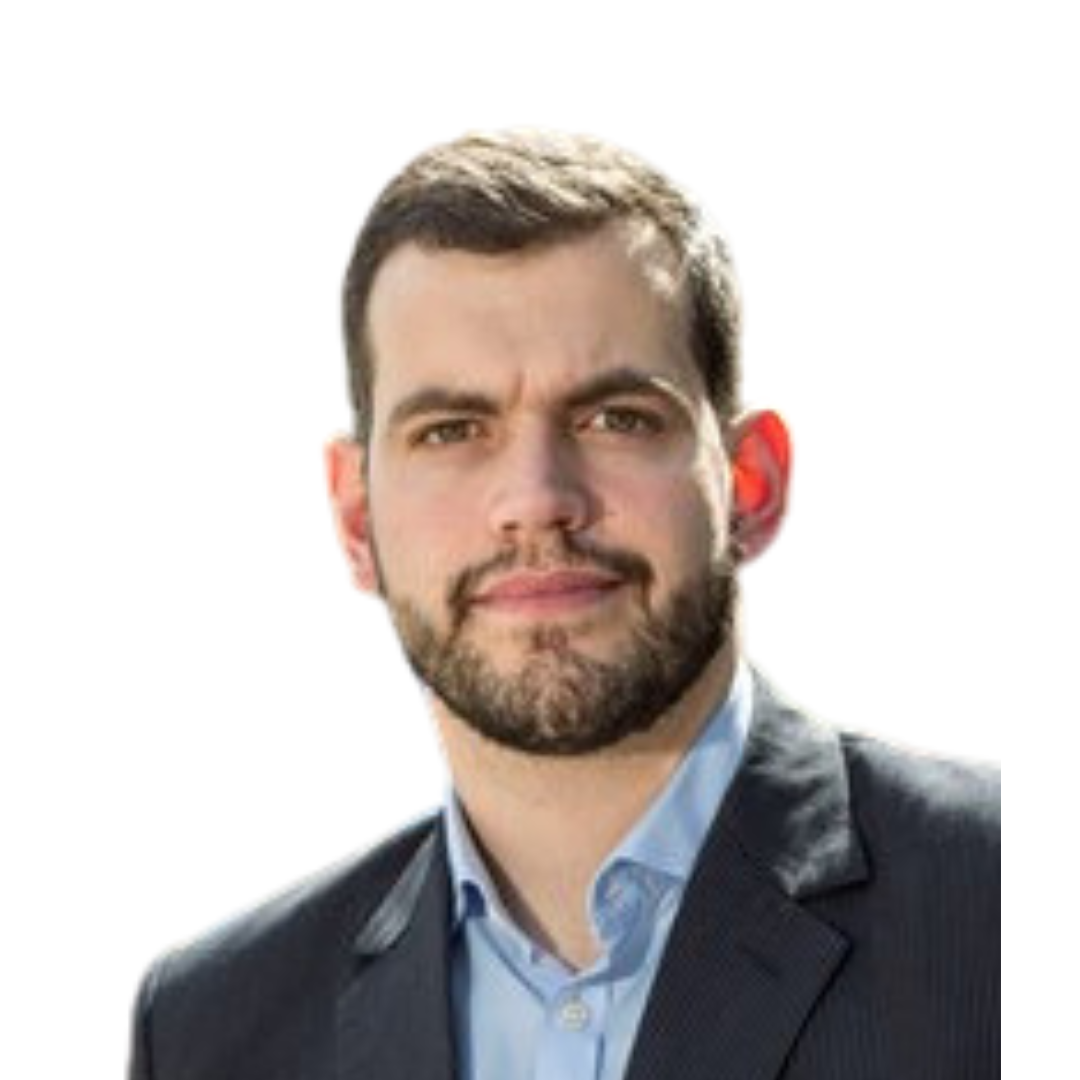 Michael Stephenson
Podiatrist
About me
Michael qualified from Glasgow Caledonian University in 2014. Following two years as Student President, he has worked in private practice and is currently, at AA Podiatry, Glasgow. He has a caseload including dermatology, MSK and routine podiatry.
Passionate about student, early career, and leadership development, he helps organise Tomorrow's Podiatry which includes annual awards, regular live shows and is piloting in leadership development workshops at universities around the UK. During lockdown as chair of the Glasgow branch, Michael has helped organise and is a regular presenter on the Back to Basics Facebook live shows and online CPD.
Outside of podiatry, Michael is a keen skier and climber who often be found out running or on the climbing wall.
Survival of the Friendliest
One of the great strengths of Podiatry is its autonomy but could it also be one our Achilles heel? When we close our clinic door it can leave us isolated, without the support and community needed to help us thrive.
From joining the profession I've been struck by just how approachable Pods can be but also by the ad hoc nature of the community. When running course participants often comment on how they feel scared to ask questions or not sure who to ask. Facebook groups and forums have broken down the geographic barriers but not always provided safe spaces for all to engage. How do we change this, what are communities of learning and how do we help support each other to create a stronger profession?
Interested in speaking?
We want to hear from you!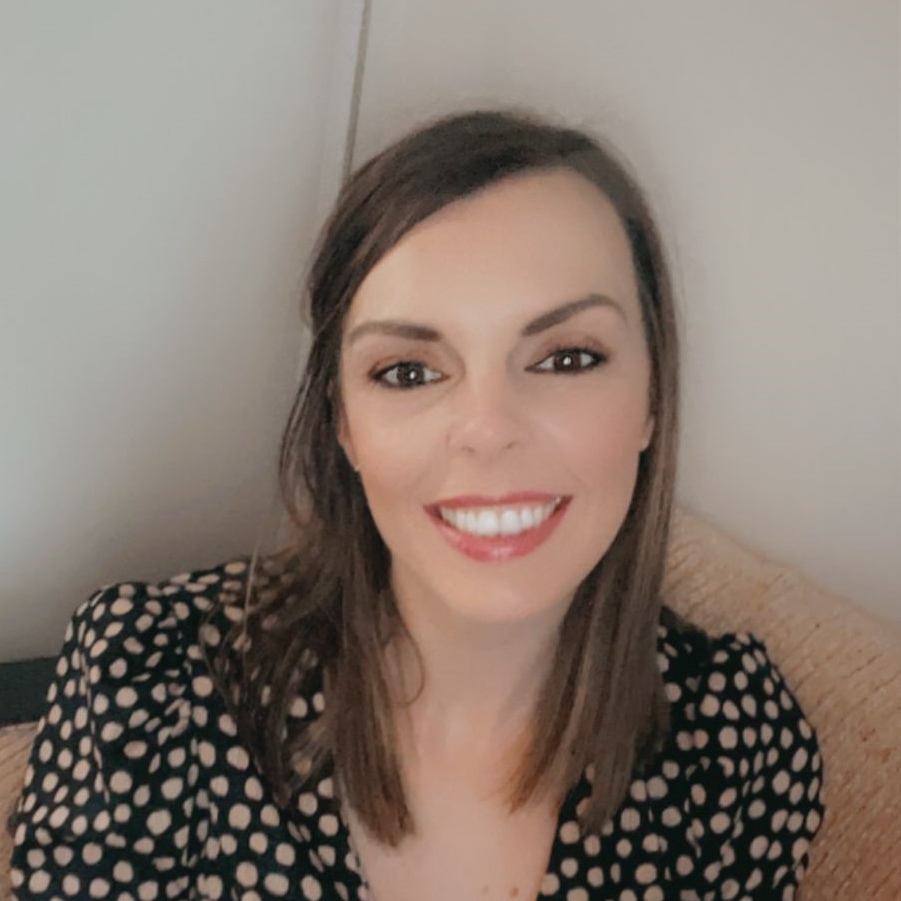 Kathryn Goodlad
Conference and Events Manager, Osgo
Here at the Foot and Ankle Show we're always keen to bring new names and topics to our audience to ensure we keep the highest standards of CPD possible. If you'd like to learn more about what we're all about, please get in touch and we'd love to talk.