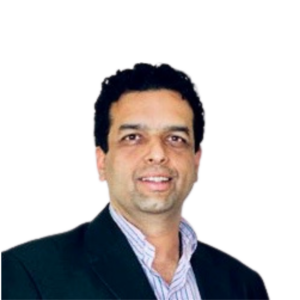 Mr Rajiv Limaye
Consultant Orthopaedic Surgeon
Mr Rajiv Limaye works as Lead Foot/Ankle surgeon at University hospital of North Tees and Hartlepool. He has been a Consultant in NHS and private sector for the past 19 years specialising in Foot and Ankle surgery. Mr Limaye undertakes his trauma on call at North Tees Hospital, Stockton on Tees.
Mr Limaye has gained extensive Orthopaedic surgery training and experience since 1990 and has worked in various hospitals during his training in both India and UK. He has gained fellowship level training in Foot and Ankle surgery in the UK and various centres in Europe and USA as a visiting fellow. Rajiv's special interest lies in bunion surgery, arthroscopic (keyhole) surgery to foot and ankle for sports injuries, realignment osteotomies around the ankle and joint replacements of the big toes. He has numerous publications in peer reviewed journals and has presented papers and his research in many national and international conferences across the world. He also has been a guest editor for a pubmed journal, 'The Foot'. Rajiv works very closely with a team of specialists.
His clinics are supported by dedicated foot and ankle physiotherapists, Podiatrists and trainee doctors wishing to specialise in Foot/Ankle surgery. He runs a multi-disciplinary meetings every 3 months to discuss complex cases and has been a member of BOFAS for many years. Rajiv has been a past trainer in northern orthopaedic training rotation. He now hosts a nationally accredited BOA foot/ankle fellow. He holds a position of a revalidation lead position at the North Tees Hospital and regularly appraises junior doctors and colleagues. He examines the final year medical students for the Newcastle medical school. The University of Teesside has recognised his teaching roles and conferred upon on him the title of ' Honorary clinical Lecturer' since 2011.
In addition to his clinical appointments, Mr Limaye holds a place in the court of examiners for the Royal College of Surgeons of England and Edinburgh. He assists in MRCS and FRCS Orth examinations both nationally and internationally. He has examined candidates, both locally and in London, Edinburgh, Egypt, India, Cyprus, UAE, Sri Lanka and Kenya.
Current concepts in management of Hallux Limitus / Rigidus
We have many patients with arthritis of big toe joints. The traditional treatment of joint fusion is getting challenged by patients in the era of total joint replacements. Join me on a journey as we explore and discover the cutting-edge surgical and non-surgical treatment options available including toe joint replacements.
Injection techniques in the foot and ankle
Step into the world of precision and expertise with our "Injection Techniques in Foot and Ankle" workshop. Learn the latest and most effective techniques for treating patients in clinic settings. Discover how to reproduce these landmark guided techniques and take your clinical skills to the next level